It just goes to show…
NYCxDesign Week
May 24, 2023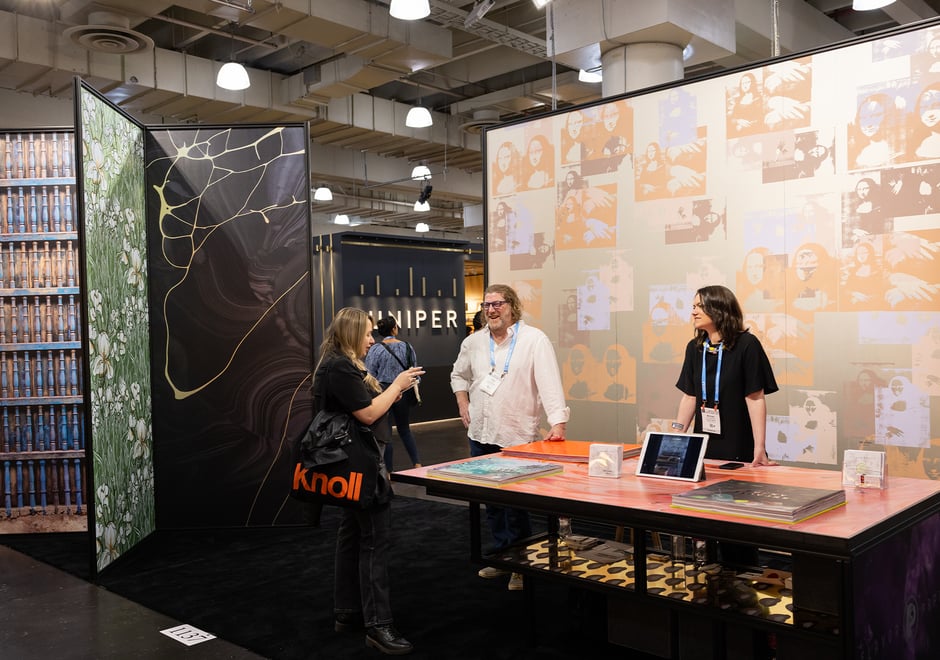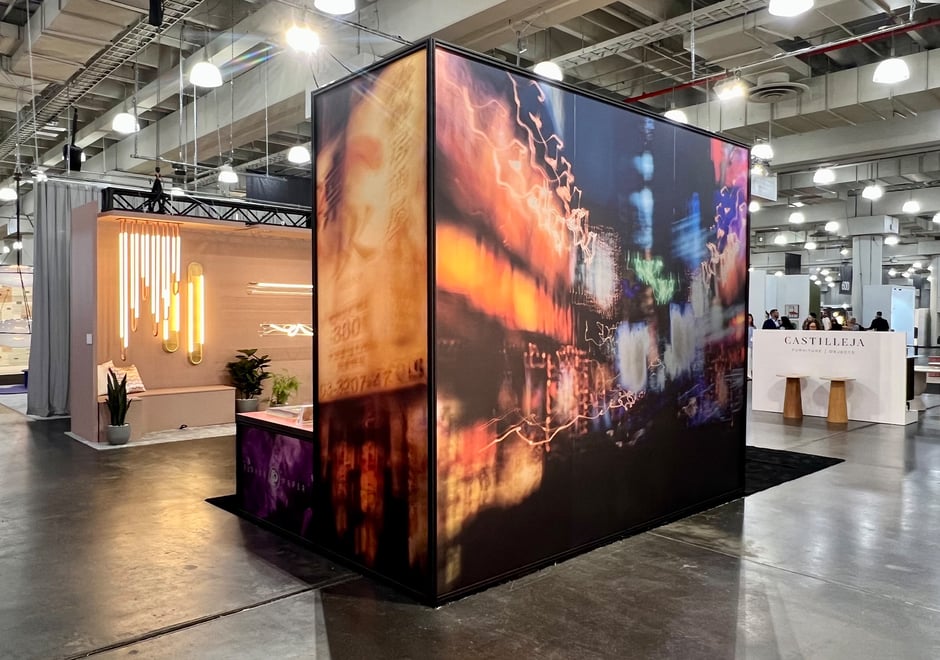 What's the saying? If you drink your Kool-Aid others will, too? It's something along those lines. But, for the past 19 years (yep, nineteen) we've been doing just that, sipping on our own Flavor in order to serve up an assortment of designs that can't help but quench ICFF showgoers' thirst for something unique and, well, happy. Sure, that might sound a wee braggadocios, but it just goes to show that if you do what you love, keep it authentic, and create with passion and purpose that the result will be appreciated and appetizing to others! Facts.
This year for NYCxDesign's biggest Fair we cooked up wallcoverings that flexed classic FP funkery (it's a word!) as well as styles that teetered more towards traditional – with a twist, of course. The mix included sensory stirring street art (Shinjuku), florals that aren't cut and dry (Ikant and Iris – the latter we remastered in fresh colorways), a hypnotic geometric (Ziggy Diamond – also recolorized for today's taste), a meditative mural (Soft Horizons), a Warhol that would make Mona Lisa smile, a transportive tribute ski bums (Bluebird), and so much more. All were and always are intended to add intrigue to spaces, ignite conversation and inspire cheer. Based on the in-person response, we hit it. And we hope you agree.
As if doing the dance in the booth for three days wasn't enough, our fearless founder and creative director, Jon Sherman, also spread the gospel on how to harness the right combo of color and light as it relates to FP's DNA as well as in interiors and design as a whole for the show's "Talks" series. He joined a panel of our pals Sasha Bikoff, Young Huh, Lutron, and Kathryn Given from Luxe Interiors + Design magazine who moderated the fun. Jon's key food for thought: When it comes to color, balance trendy and timelessness to achieve the right emotion and vibe, and sexy lighting is everything!
Ok. We did the do and now we have to gear up for two more shows this year, including WestEdge in LA and BDNY, which are back to back in November because that's how we roll. As always, thanks for the love. It's our pleasure to make your wallpaper fantasies come true!!
Patterns
Filed under: Our Events, Reviews, Design News