Hot Ticket
Fotografiska NY
May 8, 2021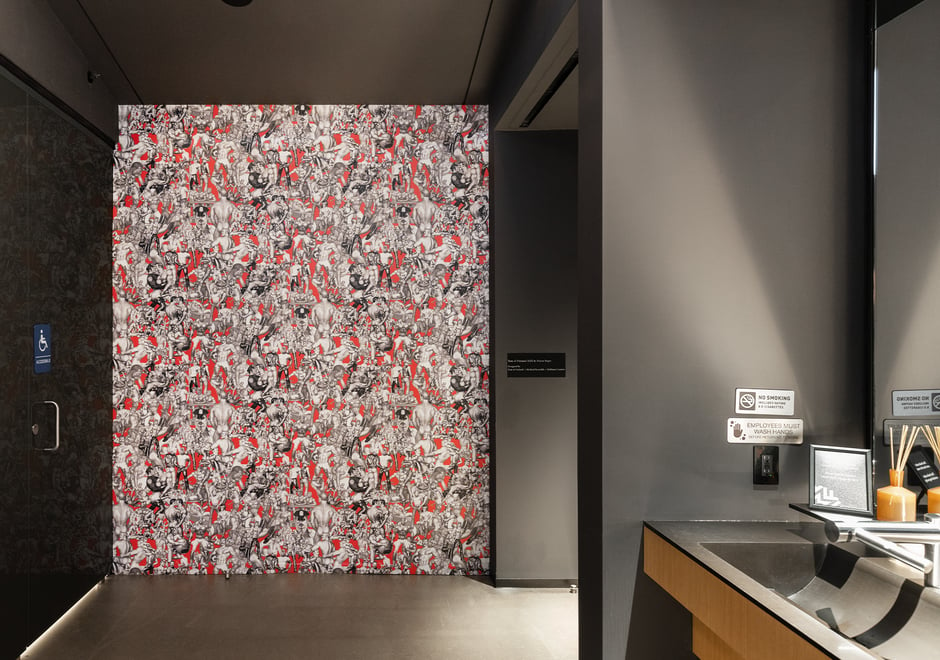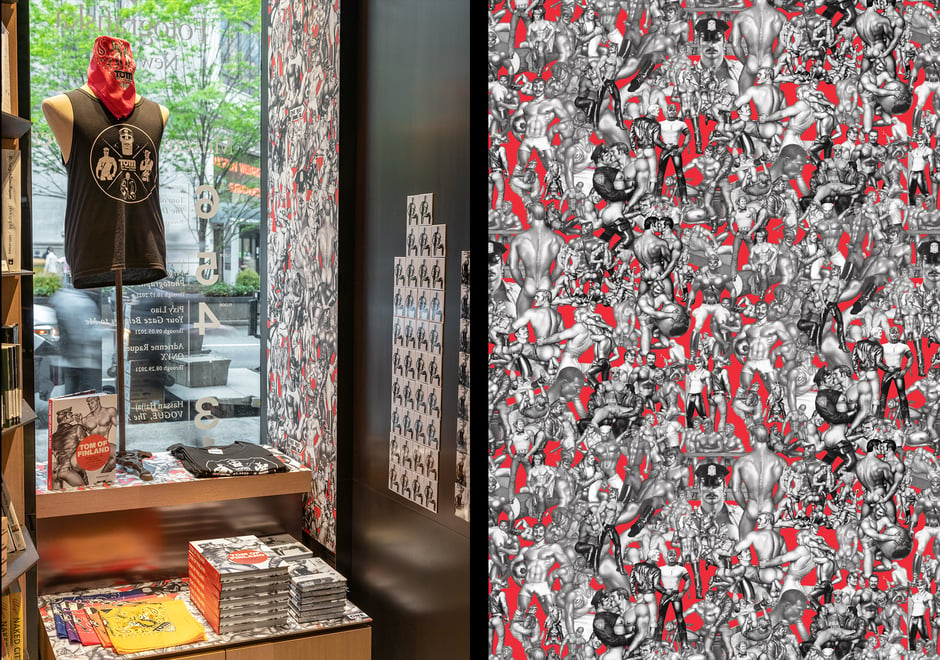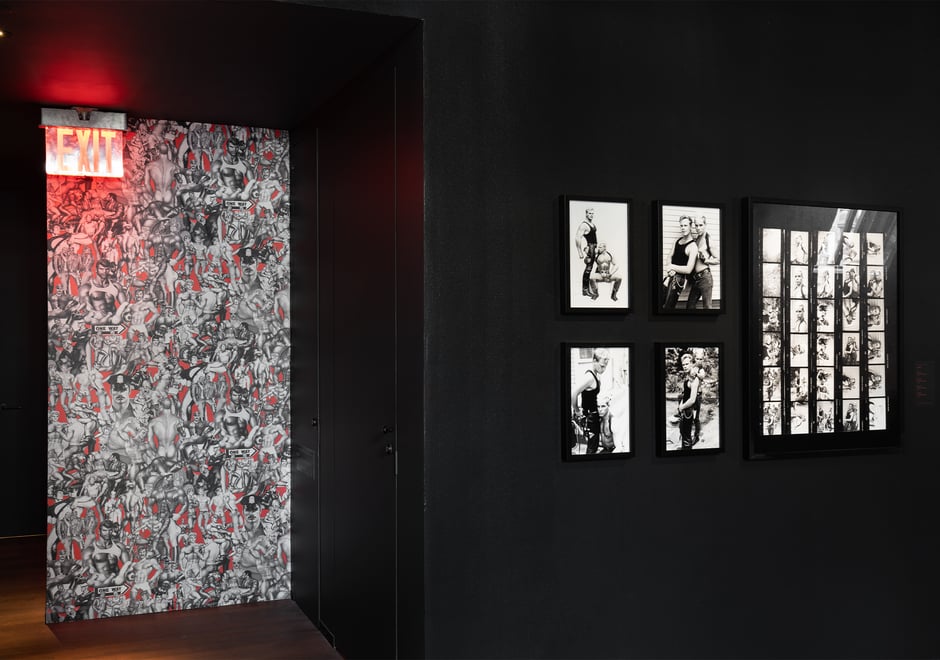 New York is back, baby! And, if you've been craving a culture trip for the past year plus, we have a hot tip for you: The Darkroom exhibit at Fotografiska NY (running now through 8/20). To toast our boy Tom of Finland's 100th birthday – which was actually last year when, you know, celebrations weren't really a thing and Tom deserves his due so, rewind the clocks – the internationally famed photography museum teamed up with the Tom of Finland Foundation to create a stimulating study of his life and art via a treasure trove of photographic portraits shown publicly for the first time. These photos were crazily confined to his home studio and darkroom since displaying them anywhere would have risked jail time as homosexuality was criminalized and classified as a mental disorder in his native Finland at the time of his work. Well, turn up the damn lights!
While the show is spectacular, what really makes it sexy and worth the stop is the wallpaper working the hallway and bathroom…of course we're talking about our Tom of Finland TAME and XXX designs. Even though our O.G. styles are spicy enough on their own, we decided to kick them up a notch and collaborated with Fotografiska to create an exclusive red colorway for both. In addition to getting the goods up in the exhibit, we wanted to spread the love for his artform and help inspire openness for self-expression, so we rolled out the TAME version to the world on our fresh Quicky Sticky material (our take on traditional peel-and-stick paper). Really, it's way better than the run-of-the-mill removeable paper on the market as it's, among many things, more durable and slightly textured for an elevated look. Anyway, these fiery fellas are only available at the museum's physical and online shop, and we highly recommend you score some!! If red isn't your shade but the DIY design aspect is, hit up our EZ Papes offering that are avail in white. Cheers, Tom!
P.S. If you can't swing a trip to NY to peep the exhibit live, there's no need for FOMO...Wallpaper* mag dropped an awesome article about the show that will make you feel as if you were there.
Patterns
Filed under: Custom Work, Press, Our Events, Neighborhood, Design News