Steuben Glass
New York, NY
*custom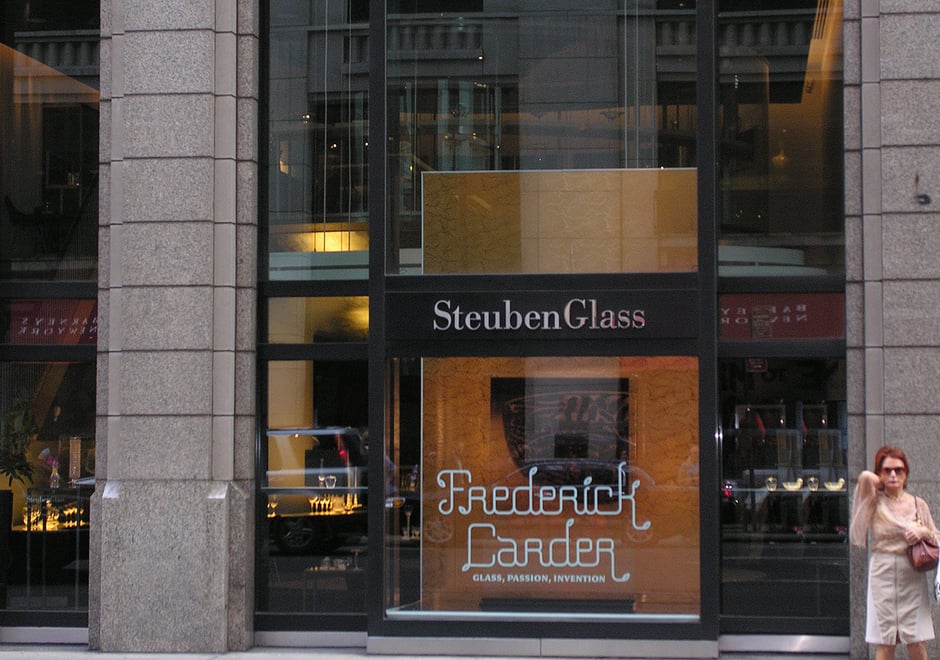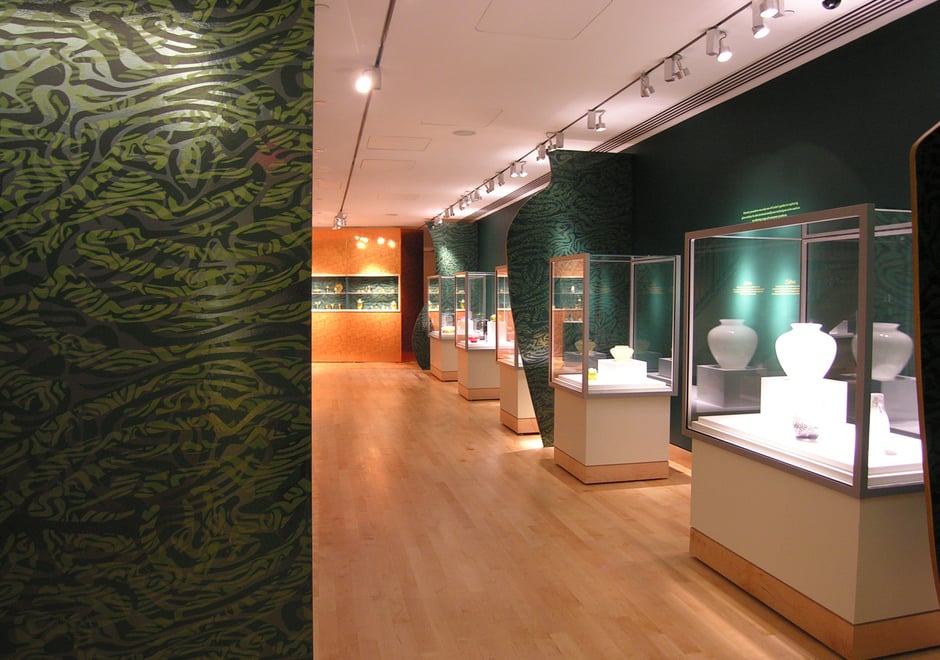 From 1903 to 1963, Frederick Carder, founder of Steuben Glass, was one of the most eclectic, prolific, and inventive glass blowers in the world. Donald Albrecht curated New York's first exhibition of Carder's work and enlisted Flavor Paper to help balance the artist's mastery of color and pattern with the contemporary installation by Pure & Applied.
Flavor Paper custom designed a new pattern for the exhibit called Intarsia, which is based on a period of Carder's design named after an Italian wood inlay technique. The color way, Aurene, is a dark green optical pattern printed on a Pewter Mylar ground with a
Gold iridescent transparent overlay print. The exhibition also prominently features Flavor Paper's Sheba on Copper Mylar.
Frederick Carder: Glass, Passion, Invention is open to the public through February 18, 2006 at the Gallery at Steuben located at 667 Madison Avenue.
Patterns