Paramount Bay
Miami, FL
*custom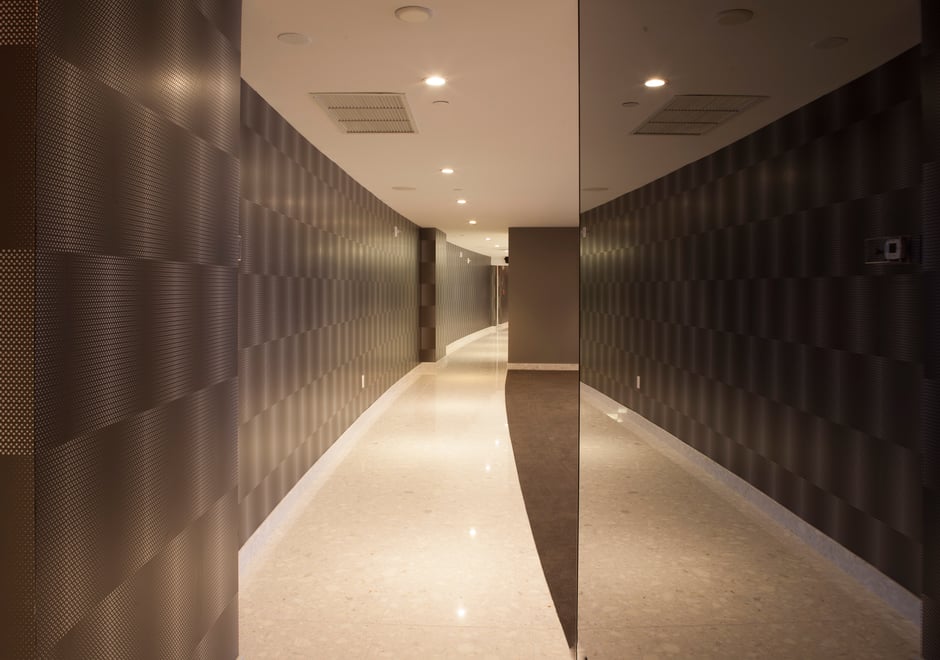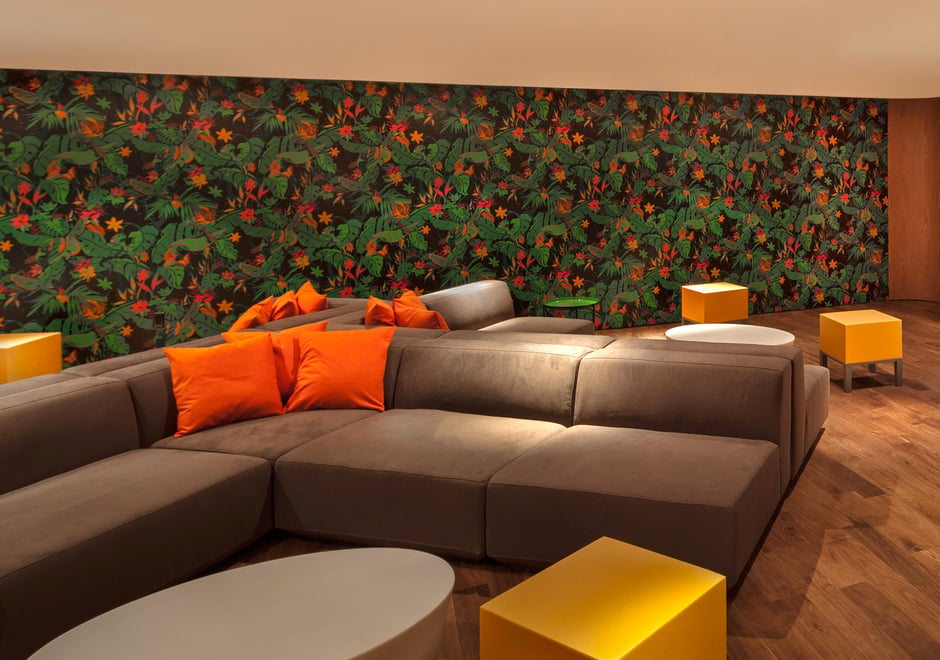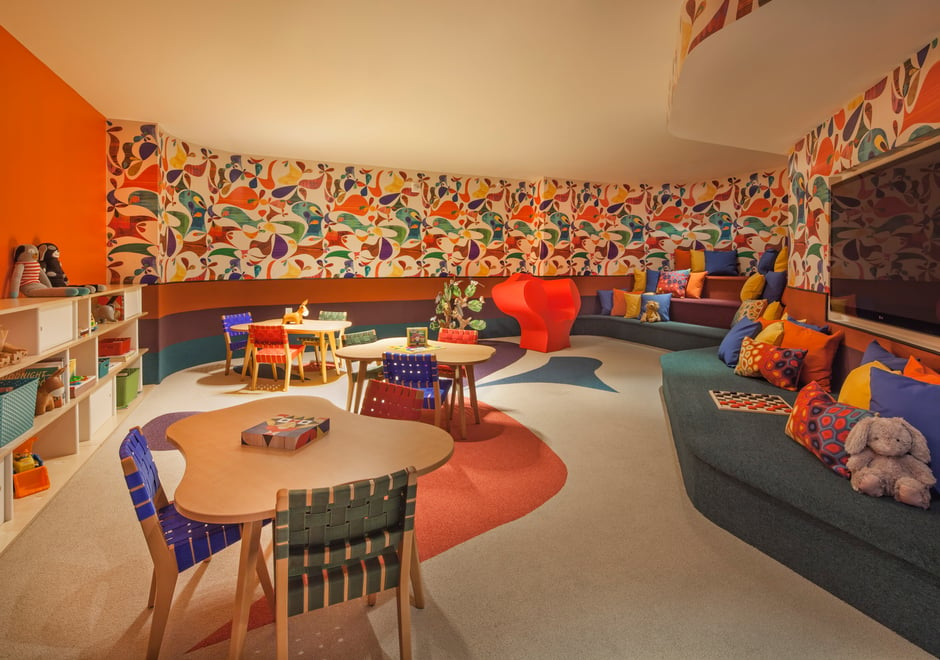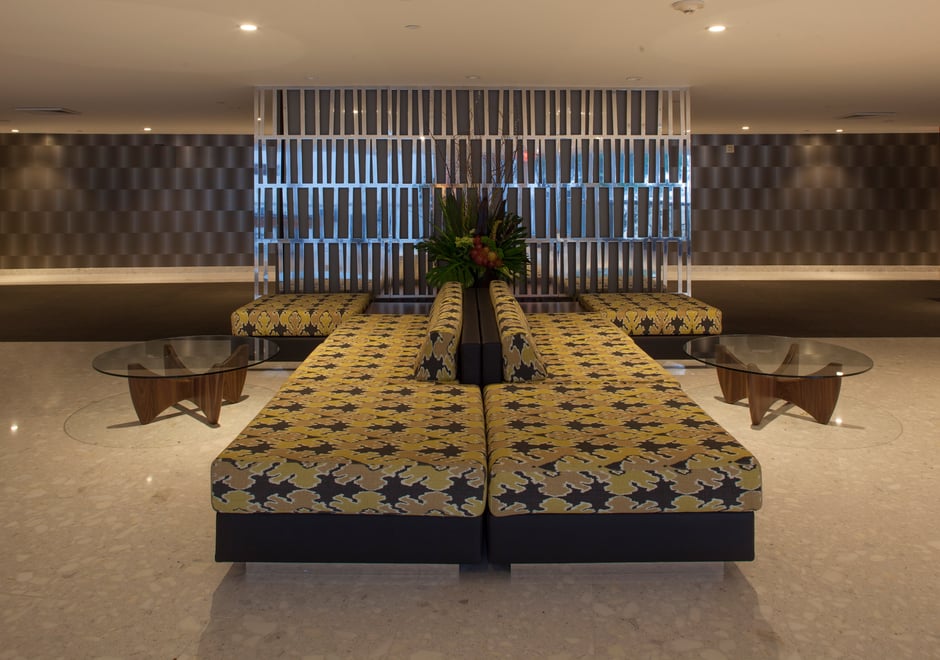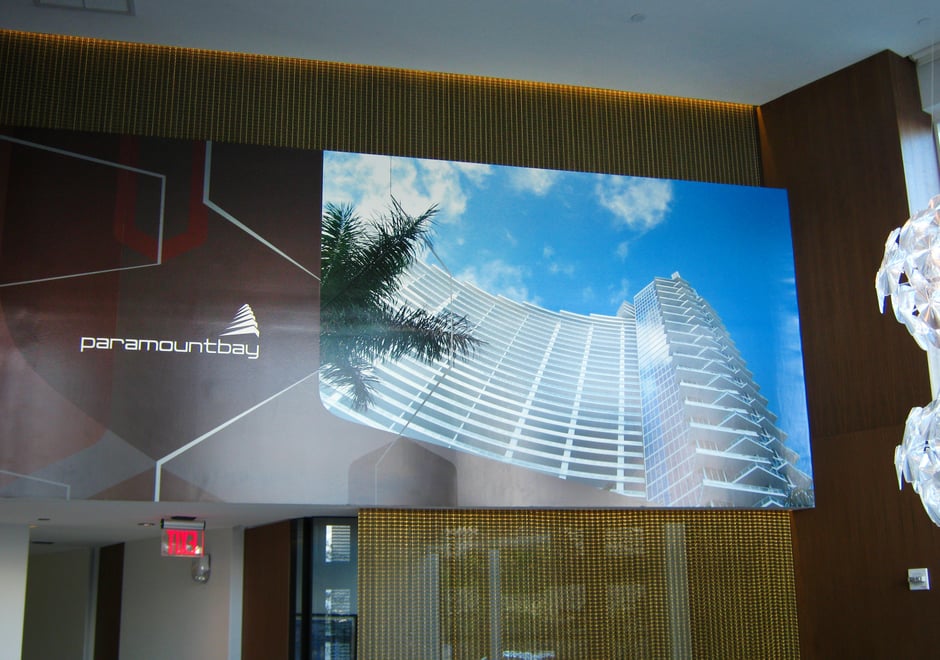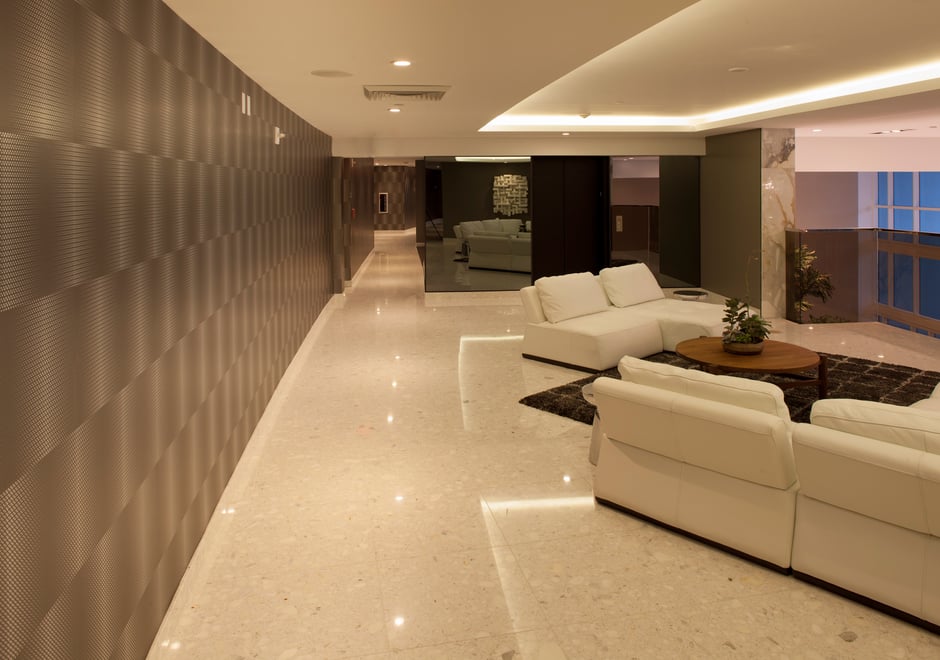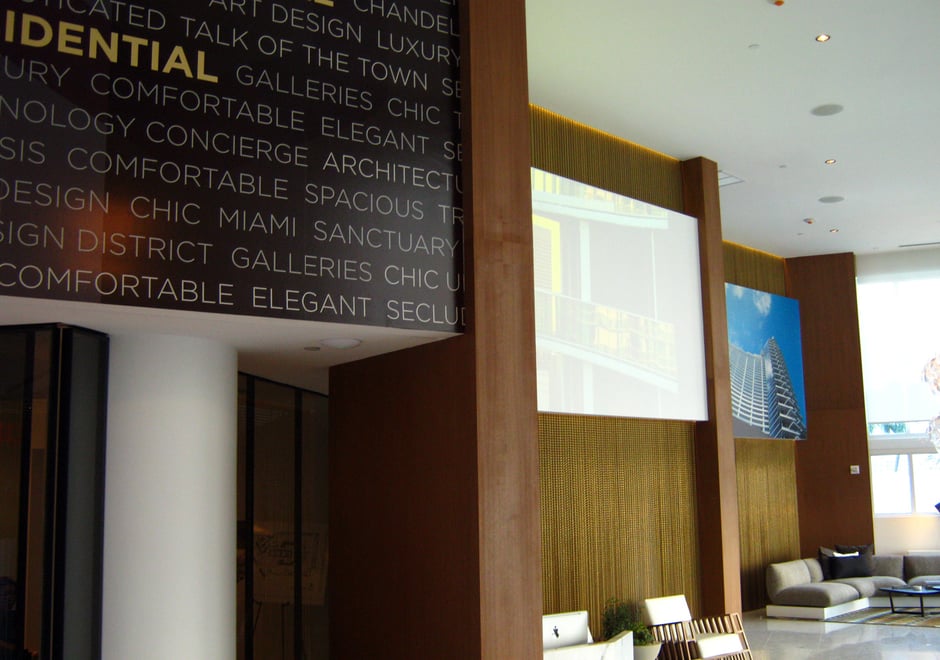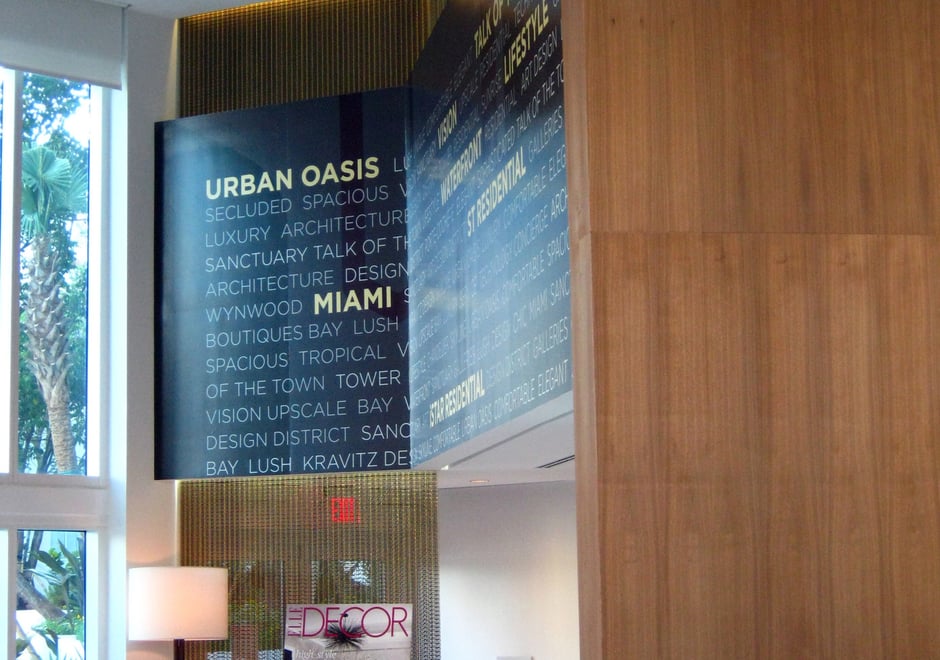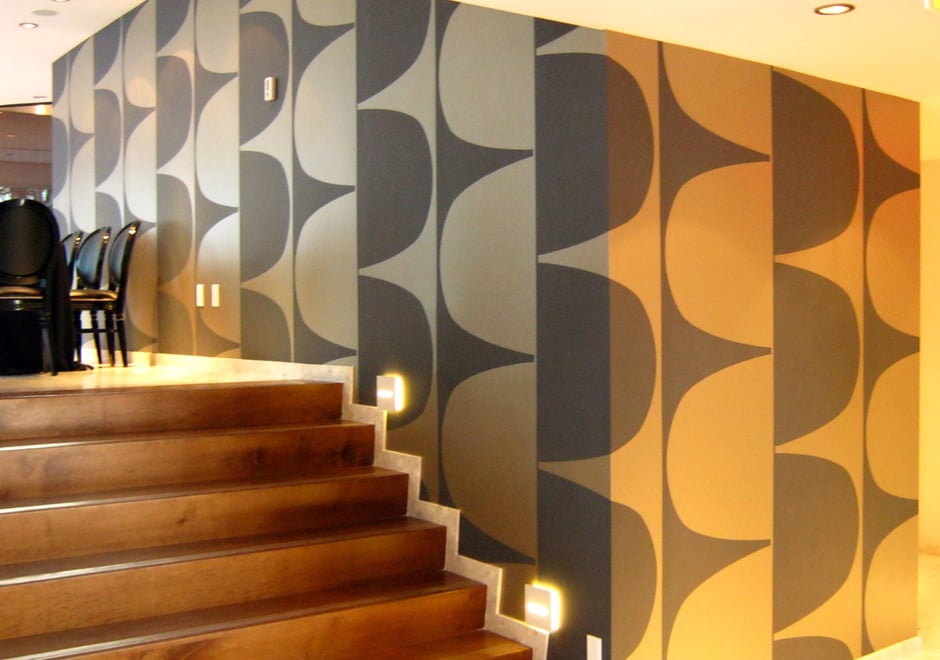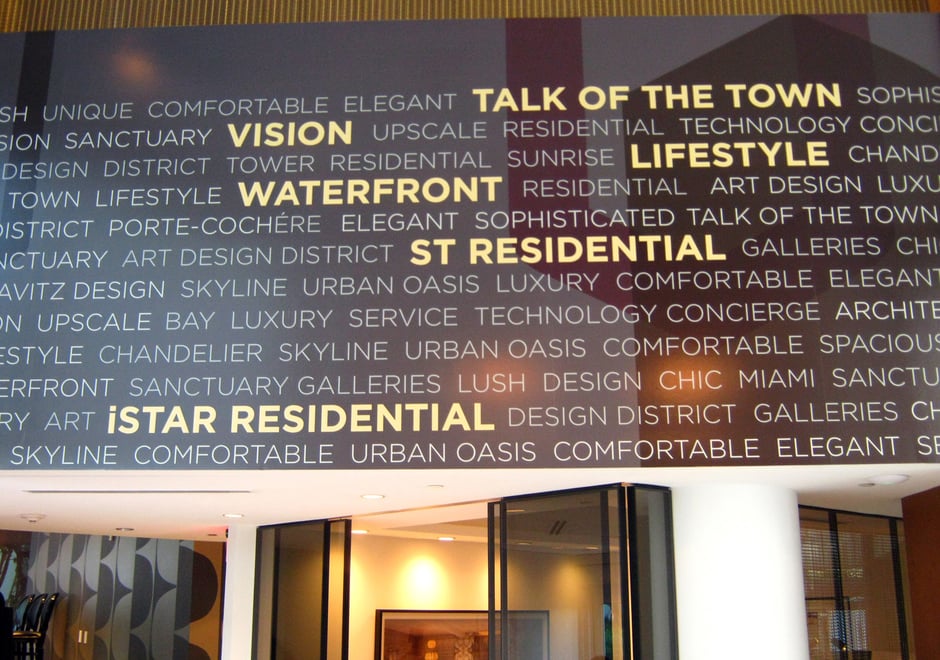 When our friends at Kravitz Design started designing the new Paramount Bay condo development in Miami they turned to Flavor Paper to help set the tone in the sales office to help spur interest and set the vibe. We worked together to create a photo based wallpaper that incorporated graphics that mirrored the design elements in the space and words that captured the gist of the development. They used our co-designed Alvorada Flavor Paper in a custom color way and alternating inverse drop layout to add some sophistication to the conference space, hallways and entry lounge.
Once Paramount Bay was open for business, they continued to utilize Flavor Paper to create the proper vibe for the varying spaces. The second floor mezzanine is wrapped in the Milton Glaser designed Dot Matrix in custom colored graphite on silver adds an amazing amount of depth and texture to the huge curved wall. The optical illusion really works at this scale and looks like someone painstaking stacked a million cans. The lounges, designed for different age groups, feature Feroz in Jungle Fever in the teen lounge to set the tone for their wild years while Cocobolo in Tan inspires creative thinking in the kid's lounge. A bedroom bedecked in Tunnel Vision in Coffee Bean is mesmerizing. When can we move in?!?
Thanks to Paul Clemence for the sales office photos and Boone Speed/Kravitz Design for the final shots!
Patterns