Warhol Twelve Cadillacs
Montclair, NJ
*custom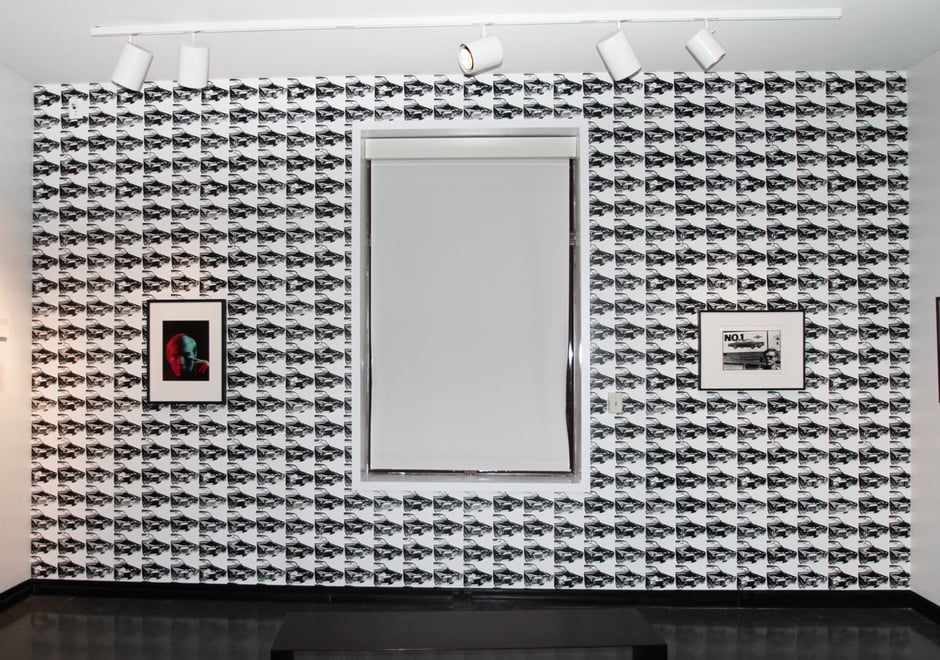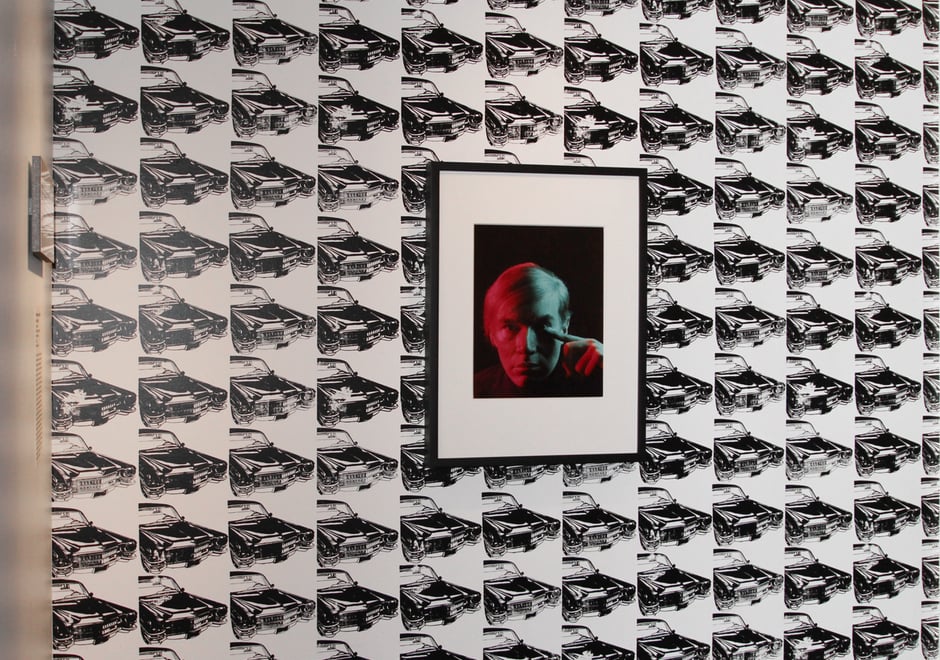 Andy Warhol had a car obsession, who knew? The fine people at the Montclair Art Museum that's who. They assembled an amazing collection of Warhol's car centric works for an exhibition entitled Warhol and Cars: American Icons in the summer of 2011. As a backdrop at the entry to the exhibit they wanted to add some panache, so they hired Flavor Paper to have the dubious distinction of taking a photo of a Warhol classic – his 1962 Twelve Cadillacs silkscreen print – and turning it into a repeating pattern which we then hand silkscreened as a wallpaper. It added a great element to the exhibit and carried on one of Warhol's other lesser known interests – wallpaper.
The wallpaper is NOT for sale and rights remain exclusively with The Andy Warhol Foundation for the Visual Arts and we thank them for the opportunity to participate in such a prestigious event and to pay homage to the most famous silk screen artist in the world.
The opening of this exhibit also happened to coincide with the debut of Dan Funderburgh's amazing Motor Lodge installation that was a Flavor Paper cut vinyl project and should definitely be visited if you can.